Mediterranean and traditional cuisine
Here at the Cross Keys Nafferton you can enjoy delicious home-cooked Mediterranean dishes or traditional pub food in our separate Petros restaurant, the bar, our cosy snug in the Winter or our small courtyard in the Summer. The same menu is served throughout, so if you want a burger in the restaurant you can and if you want to have a fillet steak in the bar you can!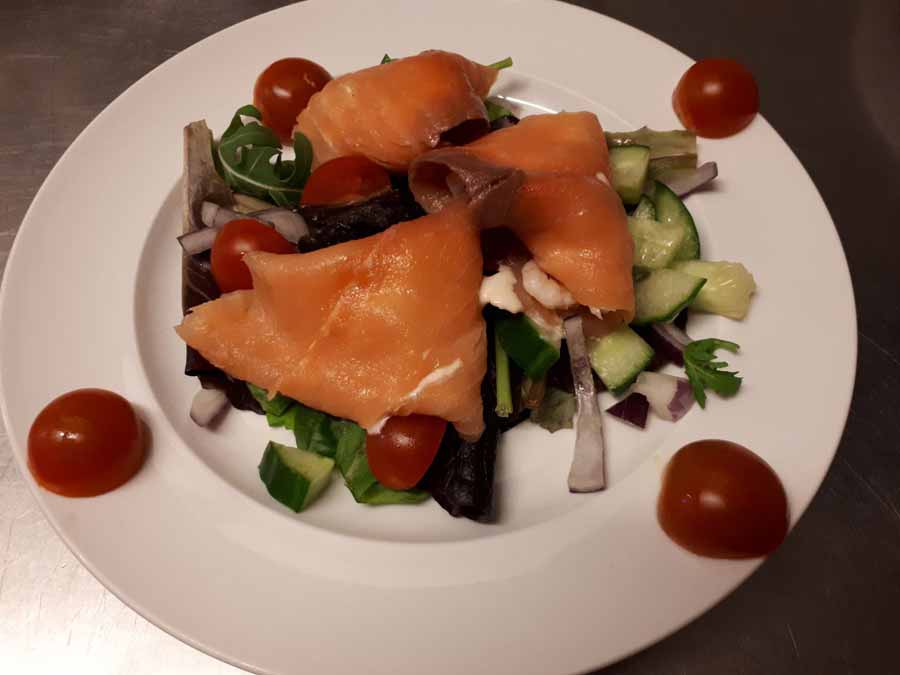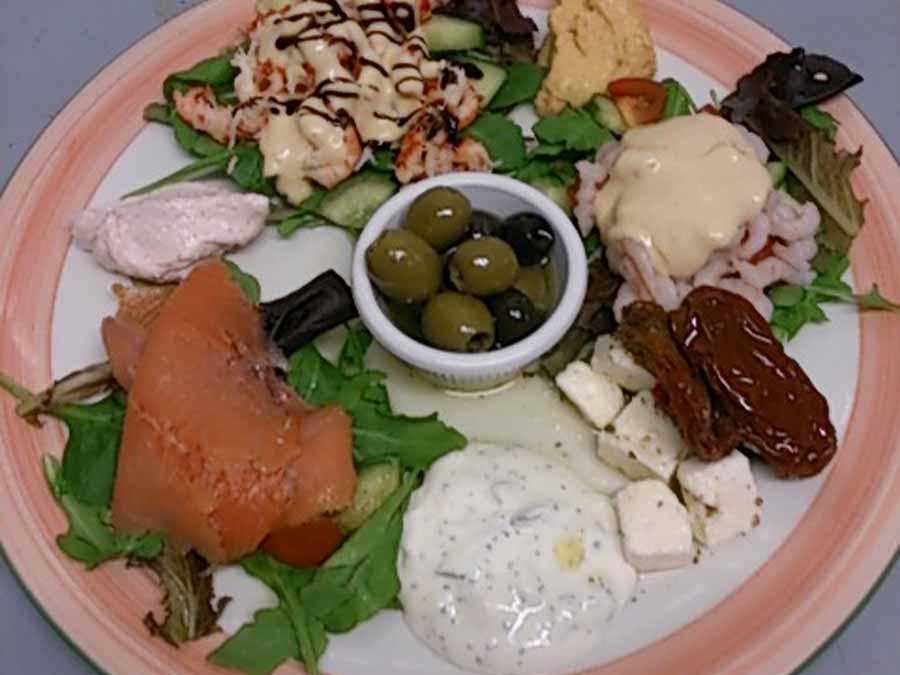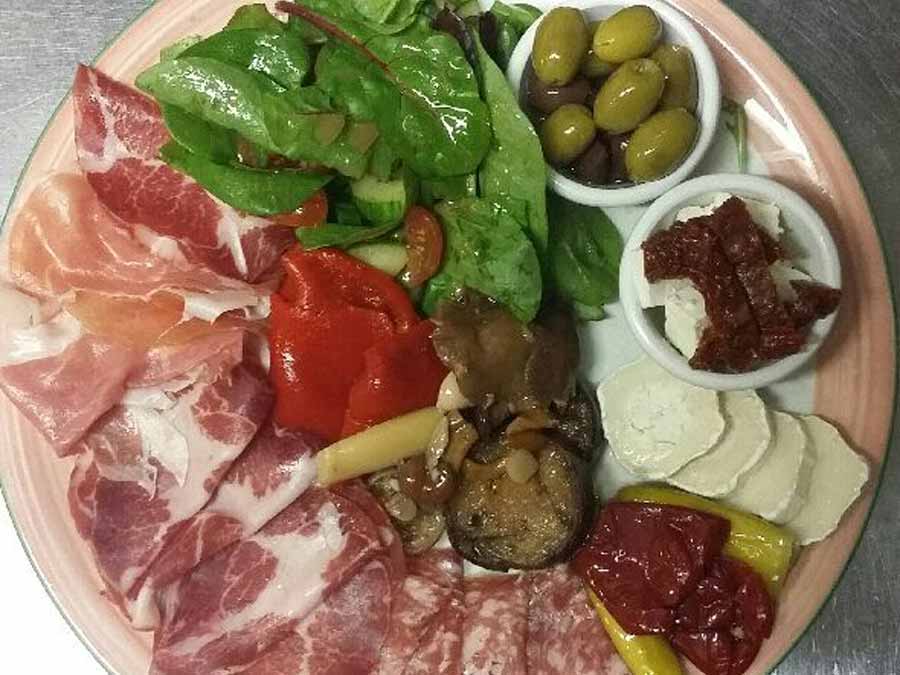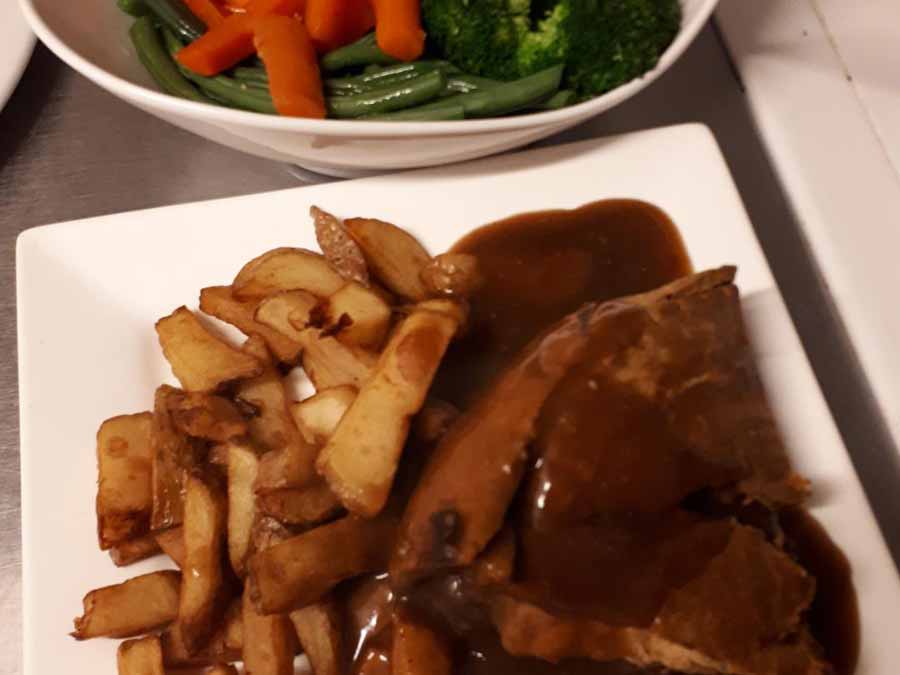 Special Requirements
We will always do our best to accommodate whatever is within our means to do. This includes any particular dietary requirements and set menus for group bookings created just for you. Please see our Functions page for details.
Local ingredients, cooked to order
We try to source all our ingredients locally to prepare our home-cooked dishes and everything is cooked to order.
We serve traditional pub food but our menus also have a Mediterranean influence as Petros is Greek! While our Head Chef John, adds his own twist with daily specials. Plus there are our now famous homemade puddings if you still have room.
Food available
We serve food Monday and Wednesday to Sunday. Please see our opening and food serving times for details. You can enjoy both our à la carte menu and our specials whenever we are serving food.
Our appetisers are ideal as a light snack during the day, with tasty dishes such as Keftedes, moules marinara and portabella mushrooms.
Then all day Sunday we serve a traditional roast dinner. We have pork, beef or chicken served with vegetables of the day for £9.45 per person. Add a starter or a pudding for £13.25 per person or for starter, main and pudding it is £16.25 per person.
À la carte menu
Our à la carte menu changes regularly to suit the season and customer demand. Examples include moussaka, sea bass fillets, linguine with smoked salmon, shallots & garden peas in a creamy white wine sauce and sliced Cajun spiced chicken with char-grilled marinated mixed peppers served on Petros special recipe homemade pizza base.
Specials board
We also offer a specials board which is always very popular. There are usually 6 or 7 dishes to choose from, which vary with the changing seasons. One very delicious example is Kleftiko, a popular Greek dish of baked shoulder of lamb with roasted vegetables, feta and tzatziki.
Puddings
Homemade puddings are another speciality at Petros and our daily selection is displayed on our blackboards. Delicious examples include triple chocolate brownies, cheesecake, bread & butter pudding and crème brûlée. Ideally complemented by a cappuccino, espresso, latte, hot chocolate or liqueur coffee.
Whatever you choose, we hope you will have an enjoyable and relaxing meal at Petros and the Cross Keys, but it is always advisable to book especially at weekends.